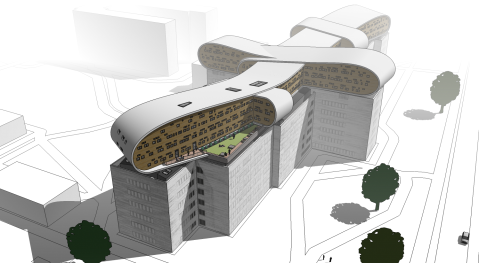 Aerial from North
Five Room Apartment by the Gable
Social Corridor with Light Well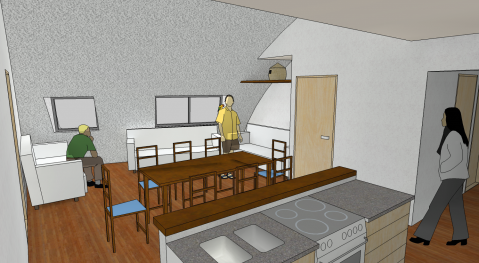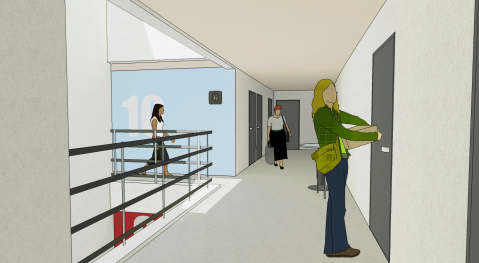 Elevation West 1:300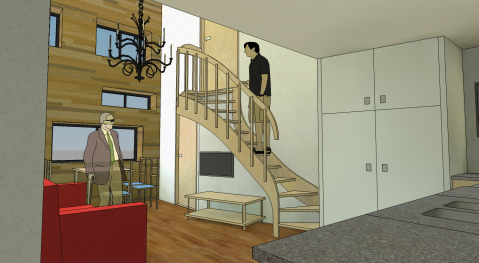 One Room Apartment with Loft
Four Room Apartment Spanning two Floors
The last project of the first year at architecture school was also the first project I was allowed to make digitally after previously had to draw by hand. It was the perfect opportunity to try what I'd learn during Sketchup Basecamp earlier that spring and lead to one of my most overly ambitious projects.

The student housing Rönnen in Malmö needed to expand vertically which I solved with an additional apartment building rather than low density row houses or villas to better use the centrally located land. The new building with its smooth curves forms a contrast against the right-angled, rational, modernistic building underneath.

The method to create the single curved surfaces was based on bent paper strips that spontaneously forms a smooth curve. The building is designed as a landmark för Malmö and Sweden. With its dominating horizontality it becomes a more equal skyscraper.

The building mostly contains one room apartment but also bigger apartments for families with children or for flat mates to share to increase the diversity within the building.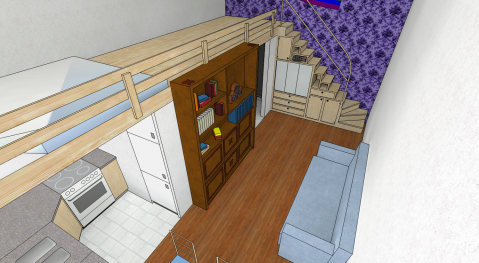 Rönnen
May 2014 | School Project